By: Brenda, Riley's Way Senior Intern, The Young Women's Leadership School of East Harlem
On Friday, May 31st, the fifth grade students at The Browning School, an all-boys private school in New York City, spoke about issues that "broke their heart" in New York City. Global warming, racism, mental health, bullying, homelessness, and gun control were issues they felt were important to them. Inspired by both the Riley's Way Call for Kindness and the TV show "Shark Tank," the teachers of the "Radical Empathy" class supported the twelve small groups as they designed a non-profit organization around these important issues to pitch at their "Panther Tank" event. These groups then pitched their ideas to the "Panthers" and presented their unique ideas about a social issue they believed should be addressed and why their particular non-profit organization should receive funding. Along with Ian Sandler, Riley's father and co-founder of Riley's Way Foundation, and Program Directors Lauren Shenkman and Laura Kikuchi, I had the privilege to be a "Panther" and I heard the insight and passion the boys felt when they discussed their social issue.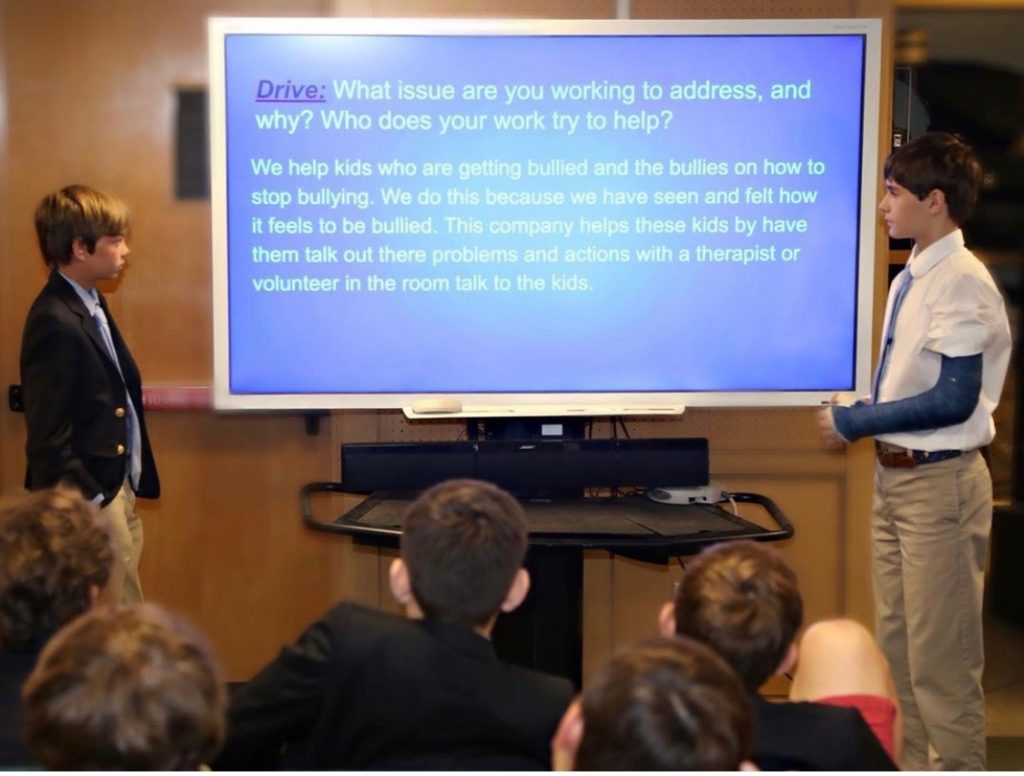 I was so impressed with how they planned to take action to help the individuals affected by these issues. They were able to bring in their own experiences to make it engaging and impactful. Some students said their budget would include a van that can be used to bring food to the homeless, while others would use the funds for game boards and other activities to connect different ethnic groups. I was also impressed when one particular group said that they would pressure the government to improve gun laws and use their freedom of speech to protest against the use of guns. I was awed by this because today, more people are taking to the streets to protest and advocate for important issues; hearing that these young boys also want to be a part of these protests shows how aware they are of the different social issues occurring in society. When adults say that "children are too young to understand the problems of the world," they should know that they are wrong.
Through the Radical Empathy class at Browning, students learned about empathy, the difference between empathy and sympathy, and about active listening. They had the chance to share their own personal stories to understand how storytelling can enhance their empathy skills, and how they can create different programming to promote empathy in society. Riley's Way Foundation is proud to spread inspiration to other schools to young children, like the young boys at Browning, so they can have the experience and understanding of what empathy  means to solve different social issues that are occurring in our society today.