---
DETAILS:
The Project
We're asking you to embody Riley's Way values to design a project that inspires kindness, strengthens your community, and brings people together. Working with your school or a nonprofit partner, you can submit a brand new idea or tell us how you want to improve or expand an existing youth-led initiative.
The Prize
Riley's Way will award up to $3,000 to as many as 35 youth-led projects, of which 10 will be specifically dedicated to projects related to mental health.
In addition to the funding, Call for Kindness Fellows will also participate in a dynamic leadership development experience as one of our Kind Leader Fellows that will help you grow your project, your network, and your leadership skills. Each course is designed around the needs of the group of Fellows, with some of the classes taught by peers and other youth leaders.
The Partners
Each project is required to have both a partner organization and an adult mentor.
The partner organization will act as your fiscal sponsor and will receive the grant on your behalf. They must be a 501(c)(3), which means they can be either a non-partner organization or a school partner. This organization's work should be related to your project and should help further advance your initiative. If you are creating a school club or doing work more locally, you might want to consider your school as a partner. If you are doing work on a larger scale, it might be easier to have a non-profit partner. If your project is already a 501(3)(3), you can apply as your own project partner, and you are exempt from requiring a project partner.
Your adult mentor is a person who will help and guide you with your project and will be in touch with Riley's Way staff as needed. If applicable, your mentor can be a part of your partner organization, but they do not have to be. They can be a teacher, coach, after school counselor, camp counselor, art/music/theater teacher, troop leader, or another adult mentor in your life. Ideally, your adult mentor will not be your parent or guardian.
The Process/Timeline
Step 1: Click on this link to start your application. You can submit a written or video application, and you can submit individually or with a group of peers. All applications will need to have an adult mentor to sign-on to support their project and confirmation of support from their school or non-profit partner. Complete applications are due at 11:59pm EST on April 1, 2022.
Click here to review the application questions. Once you create an account and start your application, you are able to review and edit until the deadline.
Step 2: Our judges (made up of past Call for Kindness Fellows, Riley's Way participants and alumni, and kind adult partners) will review the applications. Projects will be judged on how they embody Riley's Way values, their feasibility, need, and impact. Click here for the judging rubric.
Step 3: We will announce the winners on May 6, 2022, in honor of Riley Sandler's birthday.
Questions?

or email callforkindness@rileysandler.org

For inspiration, check out our past winners:


---

THE PROGRAM
The Riley's Way Call for Kindness offers a robust Leadership Development Fellowship for participants of the winning projects. The three pillars of the fellowship focus on skill building, connection making, and project support.
1. Skill Building – Throughout the year-long fellowship, participants will gain skills that will build their efficacy as a leader and help them further their project. Riley's Way will provide a series of workshops and professional development opportunities that are designed to enhance Fellow's leadership and project management skills. Individual skill-building training may vary each year as we tailor the experience and sessions based on the interests and needs of each cohort. Examples of past workshops include diversity, equity, and inclusion; budgeting & fundraising; and how to get press. Professional development has included opportunities for Fellows to be interviewed by reporters and see themselves featured in a podcast, article or news clip; facilitate a skill or topic based session for other teens as part of our Kind Leadership Series; or talk on a panel about their project or kind leadership at a national conference.
2. Connection Making – Connection making is at the heart of Riley's Way. Over the year-long fellowship, participants will not only learn how to share their story and strengthen their networking skills, but they will become part of a national network of like-minded teens, adults and experts who are there to inspire and support them. This network will continue long past the end of the Fellowship, and will be a support and resource as Fellows move forward in their careers. Connecting with and learning from other young change-makers and building lasting bonds is often the part of the Fellowship that participants find the most rewarding.
3. Project Support – Through the Call for Kindness, Riley's Way offers direct financial support for projects (up to $3,000) and 1:1 project support, mentoring, brainstorming, and problem solving. Staff are available for bi-weekly one-on-one conversations and support. We may connect Fellows to other issue-based experts or inspiring leaders (as needed). Fellows also get support, ideas, and encouragement from current and prior Fellows in bi-monthly group brainstorms and problem solving sessions.

For inspiration, check out our past winners:

---
---
Thank you to our sponsors: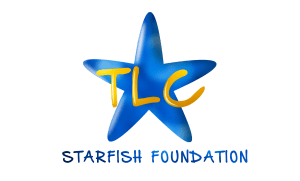 The Sandler Family