By: Amanda Gordon, Bloomberg News | March 17, 2017
(Bloomberg) — As he walked off the stage at Manhattan's Hill Country BBQ Thursday night, Ian Sandler, chief operating officer of Insight Venture Partners, got a hug from a male friend in finance, then another and another.
Apparently his remarks about kindness had been heard. Also, Sandler, 42, is adorable. Also, there was a lot of sweet barbecue sauce at the Flatiron District venue, which hosted the Riley's Way Foundation Biennial BBQ Blowout.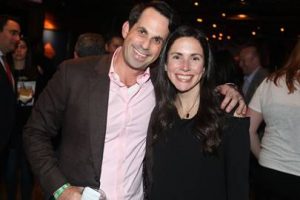 Sandler and his wife Mackenzie created the foundation in August 2014, when their nine-year-old daughter Riley went into respiratory arrest on her last night of sleep-away camp and died. From the start, the couple decided to focus on their daughter's life "and not her incomprehensible ending," Sandler told guests.
Deciding what to do to reflect Riley's caring nature evolved out of brainstorming sessions largely guided by Paul Burke, the headmaster at Riley's Upper East Side private all-girls school, Nightingale-Bamford, where empathy training is well in place: younger kids have daily check-ins about their feelings, and older ones are discouraged from labeling someone their best friend so they develop broader social networks.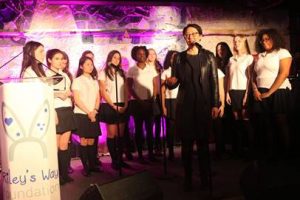 Early on, the foundation's builders considered buying a farm to turn into a retreat, said John Horner, chief investment officer and treasurer at JPMorgan Chase. Eventually, the group settled on school-based programs that encourage kindness.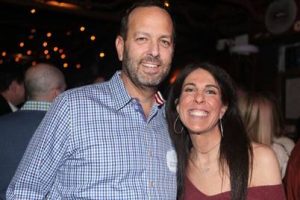 While there's a likely progression for a nascent philanthropy — piloting, refining, scaling up — the divisive election year has kicked this effort into high gear.
"It's accelerated everything we're doing," Sandler said when asked about the impact of the presidential election. In January, the foundation hired a second program director (doubling its staff) to prepare for expansion. And there's increasing interest from donors, evident from the high turnout at the benefit.
"In the last six months, the foundation has taken on another life. People are pushing for it," said Sandler. "Regardless of politics, you can either complain or take direct action. This is teaching kindness student by student, teacher by teacher."
For Sandler, the election's rancor crystallized support of programs that bring together students from different socioeconomic backgrounds. The foundation is also focusing on schools that lack resources to implement social-emotional learning, which at Riley's Way includes visits by performing artists and a book club.
"They're a blank canvas, which gives us an ability to move the needle," Sandler said. Two grantees are public elementary school in the Ridgewood neighborhood of Queens and a charter school in Harlem.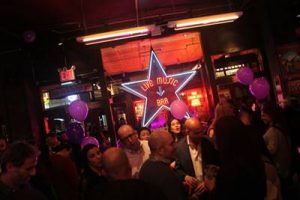 Sandler said people in finance have been essential to the foundation. Donors who work at Insight Venture Partners as well as Citadel, Carlyle and Morgan Stanley, where Sandler also worked, have helped raise $3 million.
That amount gives the foundation resources to make mistakes, to evaluate its efforts, and think seriously about scaling up, Sandler said.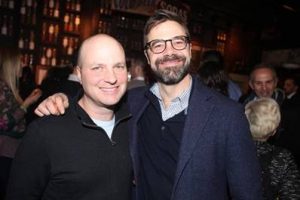 One year after forming, the foundation gave two schools $60,000 grants, to be dispensed over three years, to shape a curriculum for third- and fourth-graders. A portion is earmarked for teachers' professional development, said Katie Leonberger, chief executive of Community Resource Exchange, which advised the foundation. The foundation also has a Youth Advisory Council, teens from several schools that do public service and work with the younger cohorts.
"It's been so gratifying to see the foundation develop," said Brandon Haley, founder of Holocene Advisors and formerly of Citadel, as a waiter passed around Hill Country's sliders.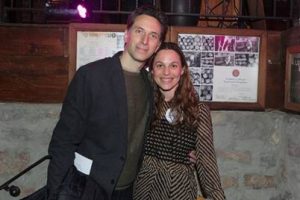 Also in the crowd: Actor Ben Shenkman (his wife, Lauren, is the newly hired program director), who plays Paul Giamatti's lawyer friend Ira on "Billions."
"Empathy drives actors under ideal conditions — but also competitiveness, narcissism and insecurity," Shenkman said. "Good acting sublimates all that stuff."
And so, it seems, does a good party.
https://www.bloomberg.com/news/articles/2017-03-17/financiers-schooled-in-empathy-over-barbecue-at-riley-s-way-gala