By: Scarlet, Riley's Way Council Member, The Young Women's Leadership School of East Harlem
When we are sick, sad, or need support, we can always count on our families. Despite hardships or obstacles families stay united, because families are not solely a bond based on blood relation. They encourage and love us unconditionally, they are the people we can confide in and trust. One family that stuck out to me during our Family Matters Celebration was the unbreakable iron triangle, Ethan, Elijah and Melinda. I was truly lucky to be sitting with this family; being able to hear their stories and experiences was more than moving.
It is my second year hosting with the Riley's Way Council, a dinner for women who have been directly affected by mass incarceration. I met these women through contact with a group called Circles of Support. We host this dinner to give these women space and support to voice their opinions, which usually go unheard. The dinner allows for the real story of mass incarceration to come to light.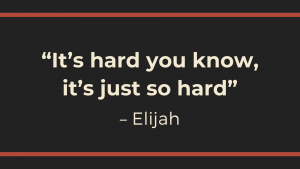 I'm speechless at how much resilience and passion I see among these women and their families. Despite being marginalized and discouraged, these women continue on with determination, which is something admirable. Being able to be a part of such a special night was such an honor. I was able to hear not only the story of Melinda but of her children. How mass incarceration has the power to affect anyone at any age is truly heartbreaking. From feeling out of place to channeling their anger into sports, Elijah and Ethan were clearly extremely affected by mass incarceration. Having projects like these forces us to see the reality of cruel injustices that are occurring all around us and motivates us to do something about them. I am immensely grateful to be able to give these usually silenced women a platform where they could finally speak about their experiences to someone who doesn't consider them as just another statistic. This event was just another step towards a bigger goal. The fight never stops.