By: Reese Potash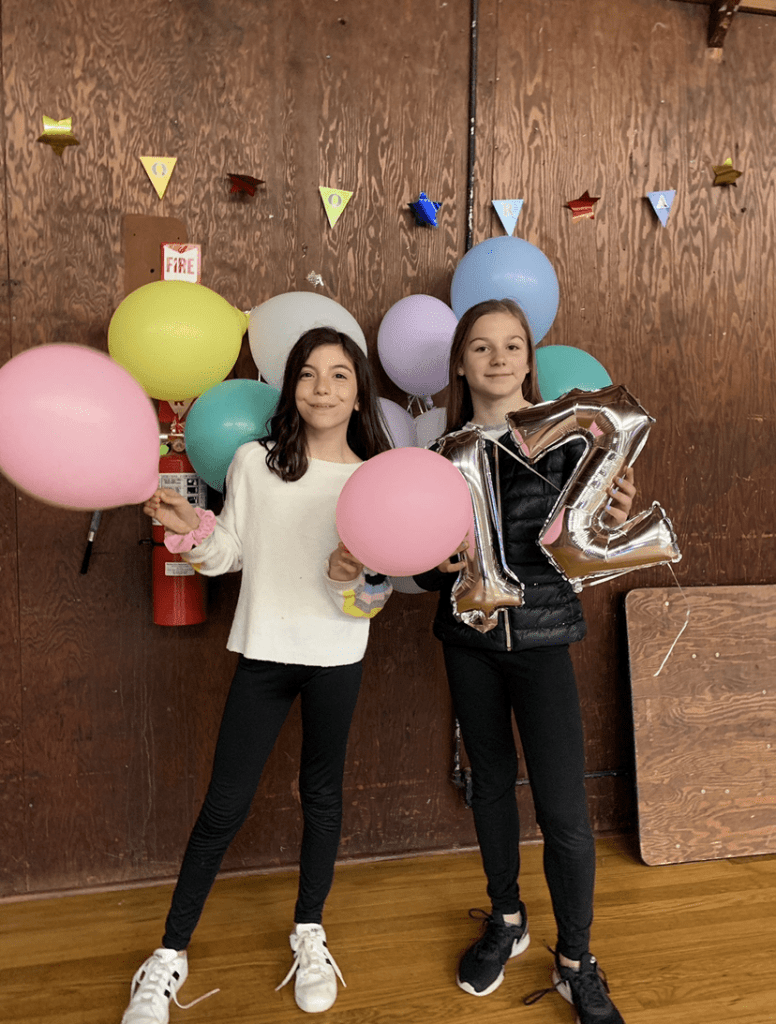 My name is Reese Potash, I'm from New York, and I'm 12 years old. I grew up in an empathic family, who loves helping others, and I'm so excited to be a part of this amazing foundation this year, and in the years to come. I was interested in Riley's Way Foundation because it spreads kindness around the Earth. During this tough time in our world, I really wanted to find a way to spread kindness and to help around my community. I especially wanted to take part in the Call for Kindness program here at Riley's Way, and I was specifically interested in one program known as the Birthday Giving Program. The Birthday Giving Program celebrates the birthdays of both children and adults who can't have their own parties themselves. The Birthday Program throws a party for the specific birthday boy or girl, with balloons, cake, gifts, and family members. This program really interested me because birthdays are so important to me. My favorite part of a birthday (besides the gifts!) is the love of those celebrating with you. These children and adults did not have the opportunity to throw themselves a party and celebrate their new age, and the Birthday Giving Program stepped in and helped them out. I find this to be one of the most empathic acts ever, and it shows just how helpful one action can be. I'm extremely excited to join the Riley's Way Foundation and celebrate empathy and kindness this year!
Mitzvah: A mitzvah is a kind act or a good deed done to others.
---
Here is what Sonika wants YOU to know!
Since The Birthday Giving Program was founded in May of 2017, my team and I have provided over 1,914 birthday bags, 200 cakes, and have raised over $17,000. We are also partnered with a total of 30 organizations: 25 organizations in Illinois, 4 organizations in Tennessee, and 1 organization in Florida.
Through The Birthday Giving Program, my mission is to celebrate those in need. Birthdays give people the confidence, love, and respect they deserve to commemorate their existence in the world. Birthdays are not only celebrations of one's existence, they are celebrations of an individual's resilience, courage, and determination to overcome seemingly impossible challenges. They are celebrations that honor people for who they are and what they aspire to become!
The Birthday Giving Program strives to inspire younger individuals to realize their potential to make a difference in their communities. There are so many ways people can make a difference in the world. The smallest acts of kindness are those that have the largest impacts! My organization started off so small. Initially, when I first started, I was partnered with one small organization in Aurora, Illinois. Today we are partnered with 30 organizations! My cousin, Rinna Talwar, has founded the Senior Citizen Division as well as managing the Veteran division of the program, and is taking big strides for the Birthday Giving Program. The Birthday Giving Program is evidence that with hard work, dedication, and persistence anything is possible!
How did you hear about Riley's Way?
Ms. Kikuchi emailed me and introduced me to The Rileys Way Foundation. She also suggested that I apply for the Riley's Way Call for Kindness for The Birthday Giving Program. After I received her email, I learned more about Riley's Way Foundation by visiting the website.
How has your project changed or impacted other people's lives?
My project has impacted people's lives by giving them the confidence, love, and respect they deserve to commemorate their existence in the world. We are not only celebrating a birthday; we are celebrating the persistence and determination the recipient has to overcome difficult challenges. Each birthday bag not only impacts the recipient, but it also impacts those around them. For example, the children who receive our birthday bags will bring gifts, snacks, and toys home to their families. Their family and friends will be able to enjoy the contents of the birthday bag just as much as the child will. It is truly amazing to see that the children, adults, senior citizens, and veterans we serve are appreciative of things that I often take for granted.
What is an experience that has stood out to you?
One experience that has stood out to me is when I visited the Boys and Girls Club of Joliet for the first time. At the first party we held at the Boys and Girls Club, all of the children were so excited to receive birthday bags and some of them took two or three pieces of birthday cake. This experience really touched my heart because it reminded me that I often take things for granted. While I eat cake every year on my birthday, some of these children have never eaten cake before.
What is one important thing you want other people to know?
Something I want others to know is that there is always something you can do to help your community. If you do not have money, give your time. If you do not have time, give your money. Everyone has the opportunity to help others in some form."
What is one important lesson this has taught you? How has this changed you?
One important lesson that The Birthday Giving Program has taught me is to always appreciate the favors that people do for me. Another lesson I have learned is to treat everyone with kindness and respect because I don't know their story. I do not know what that person has experienced and what challenges they are facing, so I need to be mindful of that. These lessons have changed me by making me more aware of the world around me because I used to be a shy, quiet girl. Now, I am able to talk to other people and connect with them. Through The Birthday Giving Program, I have met so many amazing people and have developed several valuable friendships."
How can people help or participate?
People can help support The Birthday Giving Program by donating through our website at https://birthdaygivingprogram.club/donate. They can also help by holding birthday gift drives and fundraisers for us. In addition, another way to help our organization is to open a birthday giving chapter. If someone is interested in opening a birthday giving chapter, my team and I would connect them with an organization to deliver birthday bags and/or hold monthly birthday parties.
---
As you can clearly see, Sonika and the Birthday Giving Program are hard at work to keep spreading more positivity and empathy throughout the world. Sonika is part of many organizations and has various chapters, and she is ready to invite anybody who wants to help. Make sure you visit their website and lend them a hand so they can help others even more.
Go check out the Birthday Giving Program's website and help them continue their amazing work by supporting them on Amazon Smile!
Website: https://birthdaygivingprogram.club/
Support us on Amazon Smile: https://smile.amazon.com/ch/82-1365701
---
I am excited to continue working with Riley's Way and if you are looking for anything more, I really recommend discovering more about Riley's Way! It helped me to find a way to spread kindness during these tough times, and hopefully, it can for you as well!