By Welela, 2020 Retreat Participant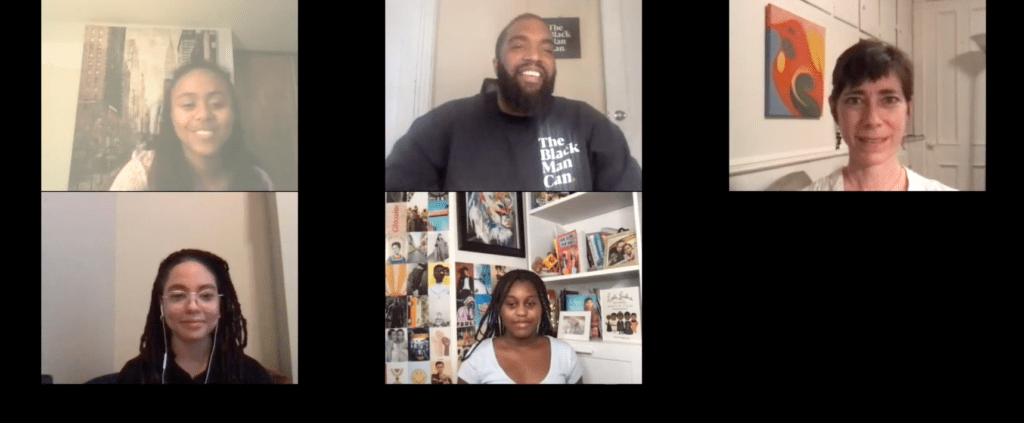 On October 17th and 24th of 2020, I attended the Riley's Way Virtual Youth Leadership Retreat, which would teach me characteristics about myself that I never knew I had. Prior to the Retreat, I had struggled with finding ways to implement the ideas I came up with to benefit others or to learn from others. Joining the student planning committee for the Retreat was rewarding and gave me a space to share my opinions, passions, and experiences. Although this was not my first-ever Riley's Way Retreat, I was able to take what I had learned from the previous one and find ways to improve it or add on to it, especially for the virtual world. Before I never had the platform or opportunity to display my voice, so to help design such a great event was very exciting. Being able to participate was very exciting. Being able to help lead such an event was very exciting.
The power to work with an amazing group of influential women and girls my age was incredible. It allowed for me to come out of my comfort zone and to lead certain things like a dance class. Since the Retreat was virtual, we offered nightly activities during the week for the girls to join and meet each other. I decided to use that as an opportunity to teach dance, which I had never done before with a group of people I did not know as well. Even though my class was a small group, it made such a big impact for me because I realized how important and fun community is and can be. Just by getting together and dancing to a West African song I had found on YouTube produced a memory for me that I will never forget. The sense of togetherness, kindness, and compassion was something I have not really seen in person until the Retreat. Because of the circumstances, we have been isolated from one another; but pushing ourselves out of our shells allows us to participate and engage in events like the Retreat. It may not have been the same but it demonstrates that being apart should not stop us from making connections with one another or participating in things we never thought we would do or enjoy. Having the ability to do that during the virtual Retreat is something that I personally believed I would not get to do until we were able to be in-person again.
Moreover, implementing my ideas, participating in the Retreat, and leading a dance class all — I believe — led me to try something incredibly new to me. Towards the end of the Retreat, I was asked to moderate a panel of some remarkable change-makers invited to the event. Of course, I had said yes because I was already so thrilled about the conversations that would be held and the information that would be given. However, as the time for it approached I began to get nervous and started to think about all the ways I could mess up. Then, without really thinking, I shared my nerves with a group of girls I was "sitting" with (or it could be said in a breakout room with) before the panel began. And almost immediately, they were super encouraging and were sharing stories with me about times that they too have felt nervous before having to do something. It was so awesome to see how these girls — whom I have never met or talked to prior to the event — were so willing and kind enough to give me advice and comfort before I spoke. Almost immediately I realized that you do not have to be in-person to make connections, have conversations, or just be there for someone. You just need to be present, engaged, and kind to all. This was the concept that the Riley's Way Youth Leadership Retreat significantly exposed and displayed among all.