My name is Lexi Horner and I'm a rising senior at the Nightingale-Bamford School. I have been part of the Council for two years and I will be the Co-Chair of my Council this upcoming year. The Riley's Way Councils are pairs of New York City schools, one public and one private, that work together to create positive change in our communities. 
This year on the Nightingale and TYWLS of East Harlem Council, we split into groups to work on three different projects. The first group, which is the one I was part of, worked with Circles of Support, which is an organization that helps formerly incarcerated individuals reenter society and "helps participants develop public speaking skills, prepares them to serve as advocates for effective, humane reentry policies and practices, and fosters civic engagement." We continued to build on the relationship that we have had with Circles of Support for 5 years and partnered with them to speak at an assembly at Nightingale. Our two speakers were Thomas Edwards and Carole Eady-Porcher. Thomas is the Special Projects Manager at Circles of Support and has been working with CPEP, the Cornell Prison Education Program, which was established to provide college courses to inmates at prisons in upstate New York. Carole, a JustLeadership leader, is a formerly incarcerated woman who served as co-chair of the organization Women on the Rise Telling HerStory (WORTH) for many years. She teaches anthropology at John Jay College of Criminal Justice and serves as a motivational speaker for programs that serve women in recovery from addiction and the criminal justice system. She is a frequent presenter at many national and state conferences on social injustice, criminal justice reforms, and women's issues.
During the assembly, Thomas and Carole shared their stories of being incarcerated and how they got involved with Circles of Support. They were extremely moving and very approachable, leading audience members to come up on stage after the assembly to get their emails and names of other programs focused on incarceration that they could be involved in. We are very grateful for our strong and long-lasting partnership with Circles of Support and beyond appreciative that Thomas and Carole took time out of their busy schedules to come talk to us. A few students that I talked to after the assembly noted that they were unaware of the gruesome details of being incarcerated and the discrimination within the prison system and hearing Thomas and Carole's stories opened their eyes to everything you're not told about prison until you either experience it yourself or someone close to you experiences it.
The second group was focused on period poverty and food insecurity. They organized a drive at both Nightingale and TYWLS for period products and non-perishable food. After a successful drive, members of the group traveled to the NY Common Food Pantry and dropped off 45 lbs of food & period products.
The third group was working on providing access to exercise for children at underfunded schools that don't have the equipment or materials to provide adequate exercise. They started making connections with partners for next year, like the Harlem Children's Zone, and set up a strong foundation for the program to begin during the 2022-2023 school year.  
This year on the Council, I was able to bond with other Council members while working on the projects, even if they weren't working on the same project as me. I was also able to educate myself and others about the social justice issues that are prevalent in our city, like mass incarceration, food insecurity, and period poverty. Additionally, the Council helped me grow as a leader by showing me that leadership means collaborating with others and putting in the work to accomplish your goal. This year, the Council helped me grow as a friend, a leader, and a person.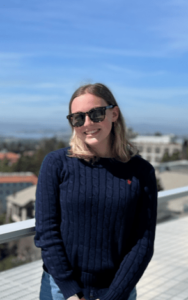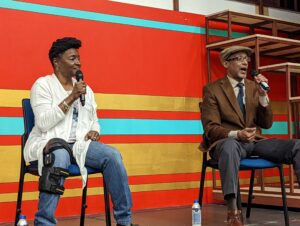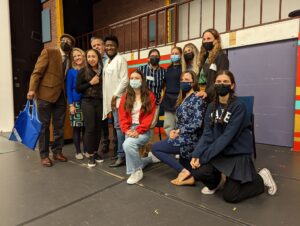 (From left: Lexi Horner; Carole Eady-Porcher and Thomas Edwards; and Nightingale and TYWLS of East Harlem Council members.)