This summer, alumni from the company that brought you Elmo partnered with our very own Riley's Way Foundation to launch an intergenerational pilot mentoring program.  Riley's Way's leaders were paired with former staff of Sesame Street and a preschooler. We had the privilege of taking part in this pilot program and forming meaningful connections. 
Each week, teens had two, 40-minute sessions with our SWAN (Sesame Workshop Alumni Network) mentor and preschooler. For 10 minutes – before the preschooler joined the Zoom meeting – teens collaborated with their SWAN mentors on the best ways to engage their preschoolers. SWAN mentors would then turn off their cameras and mute themselves. The following 20 minutes would consist of the preschooler and teen watching and discussing that week's Sesame clips. For the remaining 10 minutes, teens and SWAN mentors would debrief the session, provide feedback, and talk! 
Through this experience, we learned how to interact with people outside of our age group as well as how to effectively navigate discussions with a preschooler. In order to do so, we had to learn to be quick on our feet, which came naturally over the course of the program. We were also supported by our SWAN mentors who provided us with useful advice that we would later implement into our discussions with our preschoolers. Also notable to mention, we were also able to learn from the clips ourselves! We especially related to the videos about friendship and drew connections to our own lives.
While we all participated in the same program, we each had unique experiences! Here are each of our takes on this summer's Sesame Alumni Workshop,  Riley's Way, and Mentor NY partnership.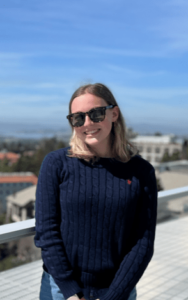 My name is Lexi, and I'm a rising senior at the Nightingale-Bamford School. I have been a member of the Nightingale and TYWLS East Harlem Council for 2 years and will be the Co-Chair during this upcoming school year. Through my summer internship, I was part of the 3G Mentorship Pilot Program and was even able to work with two preschoolers and two SWAN mentors. I had never really worked with young kids before, so I was very nervous going into this, but both of my mentors helped me become more comfortable with the preschoolers and taught me new ways to both teach and learn from the preschoolers. My mentors had different approaches to working with young kids, so I was able to get two sets of advice during this program. One of my mentors explained that I should try to take the conversation where the preschooler would want to go. The other hoped for a more structured meeting staying fairly close to the video the whole time. I took all of their advice and decided to go somewhere in the middle by starting with the video, but always leaving room for the preschoolers to talk about whatever they were interested in during that moment. My favorite part of the program was when one of my preschoolers, who I learned was very into princesses, explained to me in detail what her dream princess castle looks like, which other princesses she would want to be friends with, and what pets she would have as a princess.

Hi, I'm Vida! I am a rising junior at the Hewitt School through which I am part of the Hewitt/ TYWLS of Astoria Riley's Way Council! This summer, as part of my Riley's Way internship, I had the opportunity to partake in the 3G Mentorship Pilot Program. For 4 weeks I watched Sesame Street clips with my assigned preschooler and discussed the lessons portrayed in each video. Through this experience, I gained more than I ever thought I would. I learned valuable skills like patience and gained a connection with my SWAN Okay Okay 6mentor who guided me through the best ways to engage my preschooler, as well as with my preschooler who taught me how to lead effectively. The more sessions we had, the more confident I grew in things like refocusing his attention on the conversation at hand in the case of distraction. This program felt very youth-led! Outside of the first and last 10 minutes I spent with my SWAN mentor discussing advice, I was at the forefront of my preschooler's learning. If I had the opportunity to do this program again, I would! I thoroughly enjoyed watching my preschooler get excited about topics we discussed like animals. He loves animals!
"He has a lot to say, it just has to be encouraged" – Emily Kingsley (Vida's Senior mentor) 
"Like the opposite of the waiting game, don't wait, take each step of life and experience it" – Emily Kingsley (Vida's Senior Mentor) (advice to me after the last session)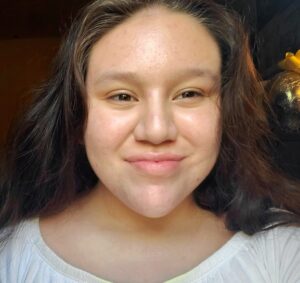 My name is Victoria, and I am a rising junior at the Young Women's Leadership School of Astoria . I am also the co-chair of the Hewitt-TYWLS of Astoria Council, and a summer intern at Riley's Way! This summer, I took part in the 3G Mentorship Pilot program. At first, I was a bit wary of working with preschoolers, but by the end of my sessions, I had become more comfortable and confident! During the first few sessions, conversations with my preschooler were awkward. My SWAN mentor noted that I filled every uncomfortable silence and pause with chatter. He encouraged me to prompt my preschooler and embrace the silence. I implemented his advice, and my preschooler began to talk more each session! By our third session, we knew each other fairly well! In this way (and many others),  my SWAN mentor led me to not only learn from him but to also learn about myself whether this be my communication skills or deeper insights into my life. The Sesame Street videos served as a bridge for not only forming a mentorship but friendships, too.
In spite of some hiccups, we feel that the 3G Mentorship Pilot Program was a success. The program's goal of forming intergenerational connections was accomplished by all of us. We adored our preschoolers and appreciated the wisdom of our SWAN mentors. We each felt fulfilled by our contributions to the shared experiences, and we can confidently say that our work with 3G embodies the core values of kind leadership and connection-making that Riley's Way strives for!