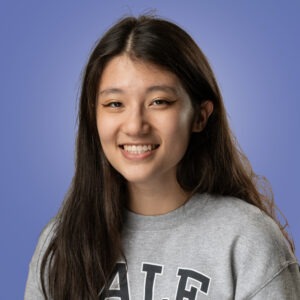 By: Sunya Afrasiabi
Powerful. Simple. Clear.
Those words could be used to describe Eva Maria Lewis's presentation on the Saturday morning of the 2023 Riley's Way Call For Kindness (C4K) Retreat. C4K Fellows from around the country had come together in Washington, DC to listen, connect with, and learn from their peers. The weekend Retreat was filled with exciting workshops, presentations, and panels. Each of these opportunities contributed to an overall goal of teaching youth from around the country how to be better leaders. Kinder leaders.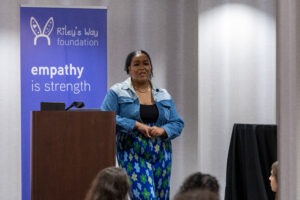 Eva's presentation, in particular, helped to hone this idea. A socio-cultural architect, organizer, writer, and artist from the South Side of Chicago, Eva devoted much of her life to intercepting poverty-induced gun violence in her city and empowering Black women. With numerous honors and a plethora of recognition for her work, Eva was clearly passionate.
This passion was evident when, during her presentation, she invited the audience to follow a call-and-response where she exclaimed that we have the power to make change. The energy truly coursed through the room when she asked the audience to have "table talks," during which there was animated discussion about kindness and leadership. It was such a thought-provoking presentation, overall, but the most impactful thing she mentioned was her differentiation between "kindness" and "niceness." Niceness, according to Eva, is for show. Kindness, however, is the meaning behind your actions. This is certainly related to Riley's Way's core values of kindness and empathy (which are encouraged in their leaders because kind leaders prevail over cruel leaders).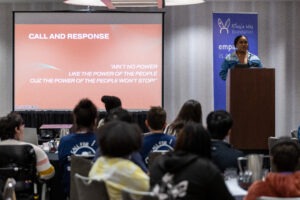 By the end of her presentation, I was thoroughly impressed and energized by the belief that I have the power to make change. My greatest impact can be through philanthropic work such as the BFB #MyStory initiative, but it can also be through minor (but kind) interactions with my peers; after all, my ability to be kind is the most powerful tool I have when it comes to being a good leader and helping my community.