Riley's Way Networking Workshop = The Best Night EVER! (An evening of "positivity, learning, and growth")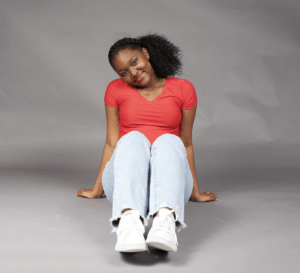 By Avery Kelley, Kindness Correspondent & 2022 C4K Fellow
Love Carries On | @askaveryk | @lovecarriesondrive

"Never be afraid to water a relationship with someone. Do less talking…more listening."
–Ian Sandler, Riley's Way Co-Founder and Board Chair
On March 15, Riley's Way hosted a virtual Networking Workshop, and to say it was impactful is an UNDERSTATEMENT. The event taught attendees the importance of kindness and empathy while curating connections throughout our career journeys. It also provided all involved the platform to practice the networking skills they learned by interacting with Riley's Way staff, students, participants, and professionals from various industries.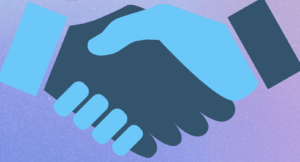 The evening's event commenced with Riley's Way staff introductions and several videos curated throughout the first Call For Kindness Retreat in D.C., which occurred earlier in February. We then branched into four distinct workshops, all centered around the power of networking. These sessions, facilitated by those in Riley's Way community, included:

"What Should I Even Say? Strengthening My Communication Skills," led by Riley's Way Co-Founder Ian Sandler focused on breaking down the awkwardness and tension when making connections for the first time.
"Remember Me," led by Riley's Way Executive Director Dr. Christine O'Connell, discussed tips and tricks for making and maintaining positive impressions in interviews and emphasizing the power of storytelling in interactions.
"How To Leverage the 'Not Yet," led by Kathy Guillaume-Delemar, the Vice President and the Director of National Partnerships for the Center for Community Progress, educated participants on how a "daunting" no can instead indicate a "not yet," and that the process of raising funds for your passion project doesn't have to be formidable.
"The Art of Public Speaking," led by Aarya Dhru, our very own 2022 Call For Kindness Fellow and co-founder of the I3 Competition,  discussed the best way to practice your public speaking skills and advocate for yourself and your team in a variety of different industries.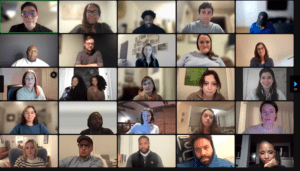 After kicking the evening off with these four workshops, we split into the speed networking sessions!
Nearing the end of the night, all participants were granted the opportunity to utilize the new skills they learned hands-on with over 24 industry professionals joining us, with expertise in a variety of fields such as law, social work, fashion, public health, marketing, finance, non-profit, and MUCH MORE. Prior to the event, all participants were given a form to fill out with their interests, allowing Riley's Way staff to set the perfect matches! With 15 minutes allotted for each individual breakout session, everyone had the opportunity to meet with someone new, formulating new connections and creating new bonds.

It's safe to say that the Riley's Way Networking Workshop was an unforgettable experience. By the end of the event, no one wanted to leave! (I know I didn't!) With over 60+ engaged participants, several partners, and OUTSTANDING professionals, our Riley's Way community came together for an evening of positivity, learning, and growth.
So…..what do you say? Same time next year?