By: Sunya Afrasiabi
Since she was young, Riley's Way alum, Aneesha Nayak, knew she would pursue a career in computer science. She was always fascinated by the power of coding, its ability to continuously expand upon itself and to improve the lives of others was, after all, extremely impressive. Aneesha studies computer science at the University of Central Florida. It is one of her greatest passions to share her love for knowledge with others. She hopes to help those who are underrepresented in STEM fields, especially. Aneesha devotes much of her time to tutoring foster kids. She adores seeing the progress that kids make and the appreciation that they have. Similarly, Aneesha says that "a lot of [her] interests have to do with… incorporating women in STEM." She hopes to inspire other women. In helping these people, she intersects kindness with her passion for computers.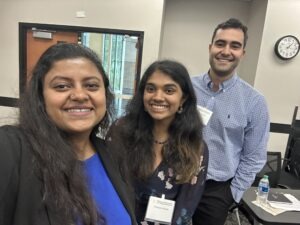 Aneesha hopes to eventually join the workforce and become a software engineer. Eventually, she wants to start a business centered around spreading kindness. She wants to work with the government to help foster kids by providing them with tutoring. They would also have access to resources that would help parents identify extracurricular activities that kids might enjoy. Aneesha frequently strives to create connections between kindness and her passions, proving that Riley's Way core values can be implemented in any career.
Aneesha has been deeply involved in Riley's Way since 2019. She was a judge for the Call For Kindness, a panel moderator for the virtual Youth Leadership Retreat, and a participant of both the Youth Leadership Retreat and the inaugural Regional Alumni Meet-Up in Orlando, FL. Throughout her experience with Riley's Way, she has been most in awe of the sense of community and the extent of the passion that each community member demonstrates. In being so involved, Aneesha has started to adopt the core values of Riley's Way in her own life. The core values of Riley's Way are kindness, empathy, inclusive community, and youth leadership. The Foundation always strives to encourage these qualities. Aneesha says "I involve myself through kindness as much as I can, which is why I am part of Riley's Way Foundation – to help spread kindness." She has found that, in particular, she establishes kindness through her work tutoring kids and by the fact that she works to keep healthy relationships with those around her. Her empathy is most apparent by the fact that she is receptive to others and how they may feel. She ensures that her peers know that they are cared about and have sources of support. After all, Aneesha understands the value of support. She has a strong support system in her life and, as a result, she has been able to navigate difficult situations with ease. She feels passionate about reciprocating this for others who may be struggling as well. Aneesha's greatest demonstrations of leadership has been through her attempts to be active in the community as well as being a good role model. She admits that her sense of leadership can be improved upon, but she eagerly views it as an attempt to better herself and, in doing so, further the values of Riley's Way that she adopts in her life.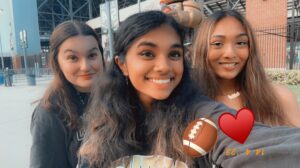 Aneesha believes that Riley's Way has truly inspired her to go above and beyond. It has driven her to pursue a more impactful life, teaching her the values of spreading kindness. She lives Riley's Way's core values through her passion for computers, her desire to help others, and throughout her daily life.