A Reflection On My involvement In The 2022 Riley's Way Virtual Youth Leadership Retreat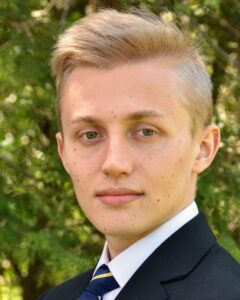 The following blog was written by 2020 C4K Fellow (The Flint Justice Project) and Riley's Way Alum Michal Ruprecht.
My dad nudged me so I would be visible to the drivers. Cars were more likely to stop and give us a ride if they saw an eight-year-old child. Our strategy worked; it only took ten minutes for a Navajo man named "Tim" to stop.
Since I was young, my parents have instilled values of frugality and readiness to be open to others. Hitching rides with strangers was standard practice. Serendipitous encounters with strangers like Tim shaped the lens through which I saw the world.
Riley's Way January Youth Leadership Retreat emulated this experience for me. The Retreat is an annual learning and networking opportunity for youth interested in affecting change in their communities through empathy and kindness. This year, I had the opportunity to be on the planning committee for the first-ever gender-inclusive retreat, and am grateful for helping our team come up with the theme of Networking Through the Lens of Kindness. Our goal was to introduce attendees to a new form of networking — one that is defined through Riley's Way principles of kindness and community-building.
Similar to my hitchhiking story, students were challenged to form connections with new individuals during the event. Each student was paired with mentors working in a field of mutual interest. Our mentors included public relations expert Meredith Paley, psychologist Tawanna Gilford, reporter Dan Whateley, vaccine scientist Florian Krammer, and many more inspiring mentors from various fields. While it was challenging for me to initially open up to my mentors during the networking sessions, I noticed that other students and I became more confident in ourselves and open to learning from others after the sessions.
Another exciting aspect of the event was our speaker panel, moderated by Oseloka Idigbe, a consultant, facilitator, and member of Riley's Way board of directors. As a past recipient of the Call For Kindness Fellowship, I had the opportunity to expand my student organization, the Flint Justice Partnership. However, leading our organization wasn't always easy. When the COVID-19 pandemic began, my team and I were faced with complex and uncomfortable situations. From day one, one of my team's goals was to serve homebound residents of Flint. Because of the pandemic, it was no longer safe to interact with others. But the discomfort and pain everyone felt in our community was an opportunity for growth. We pivoted and found new ways to interact with community members — we evolved to the needs of our community.
That's why I was excited to share our story of perseverance and reimagination as a panelist during the Retreat. I was joined on the panel by Crystal Hudson, a New York City Council member; Ian Sandler, Riley's Way co-founder and Riley's dad; and a fellow Call For Kindness winner and founder of the Birthday Giving Program, Sonika Menon. We had an amazing conversation about our journeys and how we have each integrated networking into our lives. My favorite part of the discussion was hearing how Ms. Hudson led her political campaign by sharing kindness with others. I also enjoyed learning how Sonika has networked with others despite being an introvert.
Our planning committee also wanted to provide attendees with several hands-on workshops. Our workshops included "Networking For Introverts," led by Riley's Way staff member Laura Kikuchi and Riley's grandmother Terry Kaplan; "The Art of the Cold Call," led by Ms. Paley; "What should I even say?," led by Mr. Sandler; "Developing Your Own Leadership Team," led by Shawn Dove; and "The Triple C's for Success: Connection, Communication, and Community," led by Call For Kindness Fellows Shreyaa and Esha Venkat.
From learning new skills to having important conversations with others, I gained so much from this experience. Whenever I come to any Riley's Way event or small group meeting, I am always so grateful for the community and second family I have gained. The love and support I receive from every student and staff member have helped me continue in my role and reminds me of how amazing this community is. As I reflect on my hitchhiking experiences and what I have learned during this Retreat, I will take away the idea of being open to others and spreading love as I grow and develop as a kind leader.
I would like to thank all of our attendees, panelists, mentors, and planning committee members, including Stephanie Dore, Cheyenne Rosado, Emma Manley, Laura Kikuchi, Lauren Shenkman, Oseloka Idigbe, Shonda Smith, Sonika Menon, and Welela Solomon.